RHS Collections
Cyclamen 'Rainier Scarlet' & pot cover combination
Position: full sun to partial shade
Soil: good potting compost
Rate of growth: average
Flower: late autumn/winter
Hardiness: tender (indoors only)
Current height: approximately 20cm (including pot)
Pot cover: includes a 14cm pot cover

These plants will already have flowers and buds when delivered to really make an immediate impact. A classic Christmas must-have house plant.


Garden care: If kept in a cool, bright room they will keep on flowering for several weeks if the spent flowers and stems are removed at their base.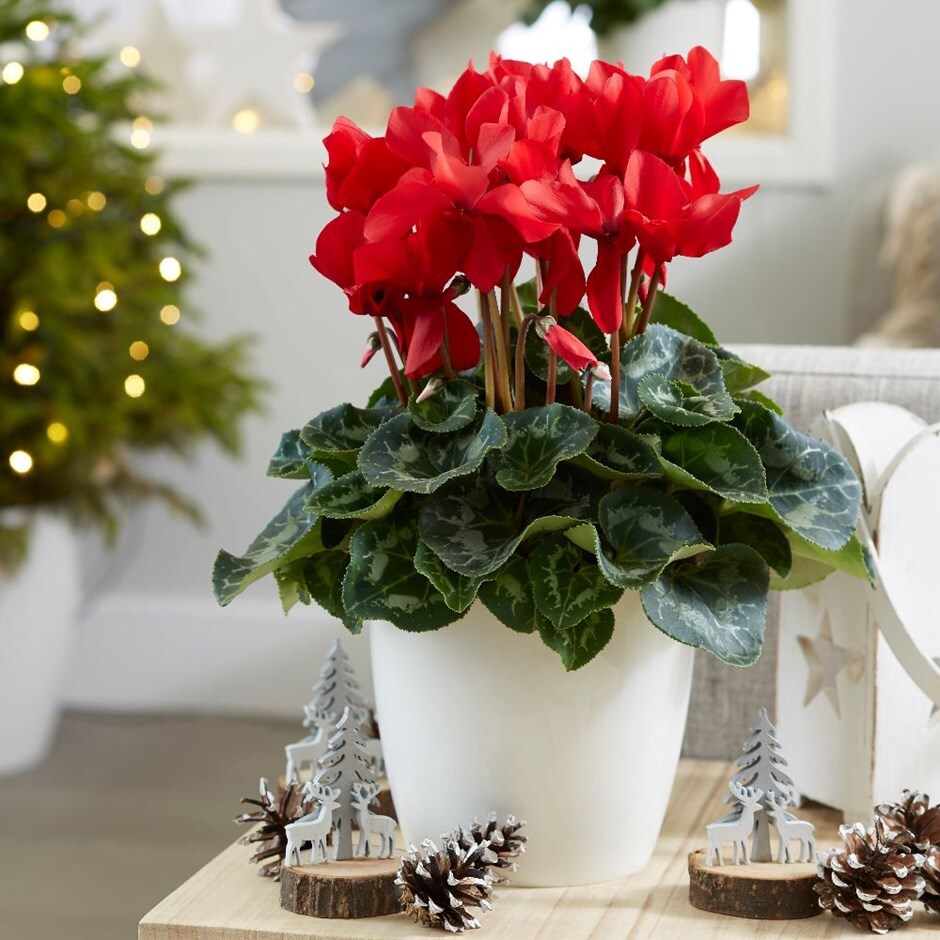 Availability: in stock (shipped within 1-2 working days)
Items within this collection