RHS Collections
Dracaena fragrans 'Janet Lind' - dragon tree & pot cover combination
Position: prefers light shade, but close to a window
Soil: good potting compost
Rate of growth: average to fast
Hardiness: tender (indoors only)
Current height: approximately 100-120cm (including pot)
Pot cover: includes a 22cm pot cover

The lush and lustrous green leaves of this dragon tree will create an attractive focal point in your home, while being incredibly undemanding and easy to care for. Their upright habit offers height without taking up too much floor space, so they are ideal for adding impact to hallways or smaller rooms.


Home care: Water well in the growing season, but less so in winter. Misting the leaves with water will help keep the humidity levels high, as well as keeping the leaves dust-free. Repot in spring every couple of years and keep temperatures above 10°C in winter.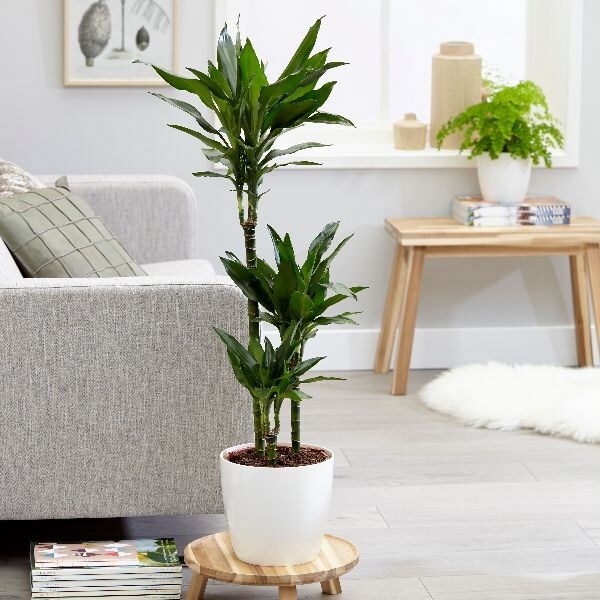 Availability: in stock (shipped within 1-2 working days)