RHS Collections
Peperomia 'Happy Bean' & pot cover combination
Position: bright but indirect light
Soil: good potting compost
Rate of growth: average
Hardiness: tender (indoors only)
Current height: approximately 15cm (including pot)
Pot cover: includes a 12.5cm pot cover

This plant is a real talking point, as the slightly fleshy leaves look just like French beans. It comes with a good-quality white plastic pot ready to display. Just pop it in and choose the perfect spot.


Home care: Keep it in a semi-shaded or bright spot with protection from direct sun and water moderately in summer - allowing the compost to get reasonably dry before repeating the process. Water sparingly in winter. Maintain temperatures above 10°C in winter.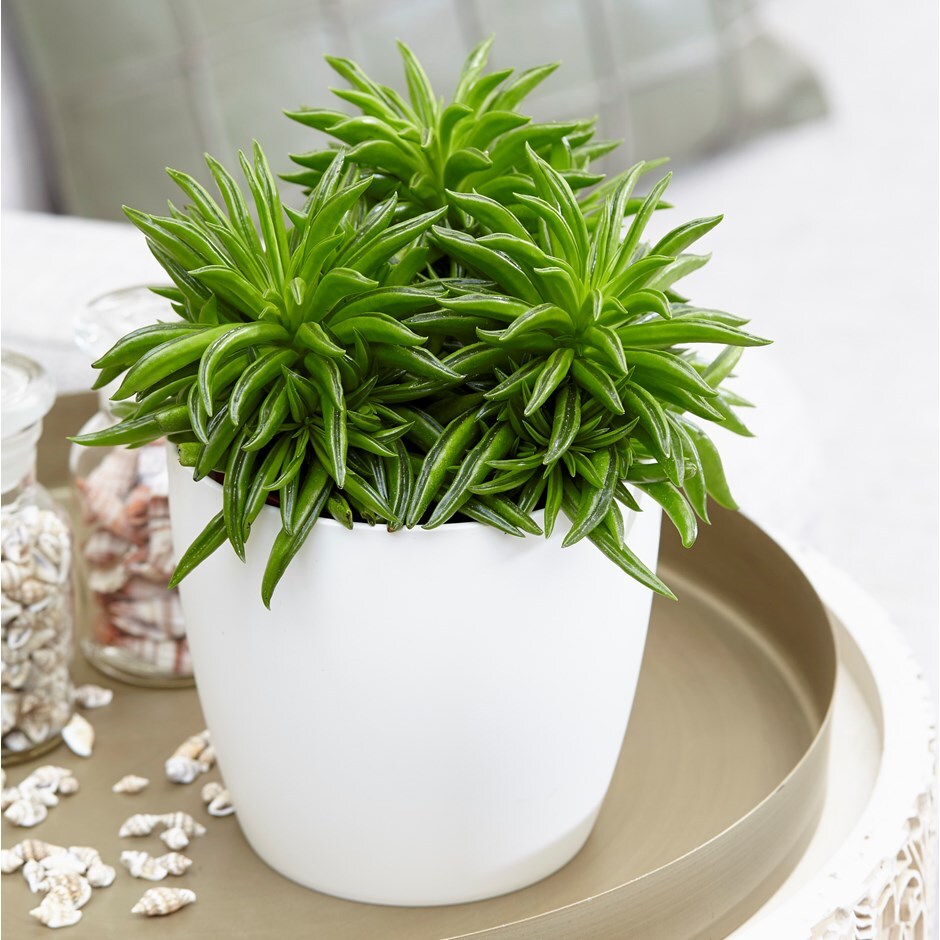 Availability: in stock (shipped within 1-2 working days)