RHS Collections
yellow-groove bamboo & pot cover combination
Position: full sun or partial shade
Soil: humus-rich, moist, well-drained soil
Rate of growth: average
Leaves: mid-green
Canes: rich yellow
Hardiness: fully hardy
Pot cover: Includes a 90x39cm Vivo long trough planter

A tall, coloured-stemmed bamboo with rich yellow canes with a few green stripes at the base. This green leaved bamboo looks spectacular grown as a specimen. One of our 'highly recommended plants', it should be planted next to a building or path where the near-luminous, yellow to burnt orange coloured canes can be enjoyed all year.

Perfect for balconies and terraces, or using as a boundary between different areas of the garden, this Elho Vivo long trough planter is made from sturdy frost and UV-resistant plastic.
Lightweight, durable and easy to clean, it also features hidden wheels so you can easily move it to a new spot when you feel like a change, even when full.
Measurements: L90cm x W39cm x H41cm.


Garden care: In smaller gardens surround the roots with a non-perishable barrier that restricts the plant's spread.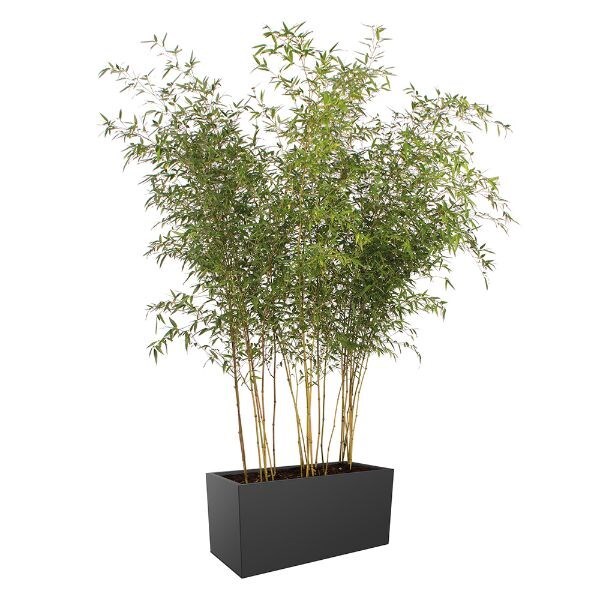 Buy all items for
£289.96
Availability: within 2 weeks
Items within this collection