RHS Collections
Spathiphyllum 'Bellini' - peace lily & pot combination


Position: bright but indirect light
Soil: fertile: good potting compost
Rate of growth: Quick growing
Hardiness: tender (indoors only)
Current height: approximately 30cm (including pot)

The 'peace lily' is a popular easy to care for houseplant, and it is easy to see why with the white blooms offset against the long glossy green leaves. These blooms can start in spring and last for several months, slowly fading to green. Not only do these stylish plants look good but they also have the added benefit of cleansing the air.

Striking brass-coated aluminium planter, handcrafted in India with traditional etching. Based on antique Indian etched vases, they add a touch of vintage glamour to any room.


Home care: Keep the compost moist to touch but do not overwater. Mist the leaves regularly, and clean them with a damp cloth to prevent a build up of dust. Keep away from cold draughts or direct sunlight.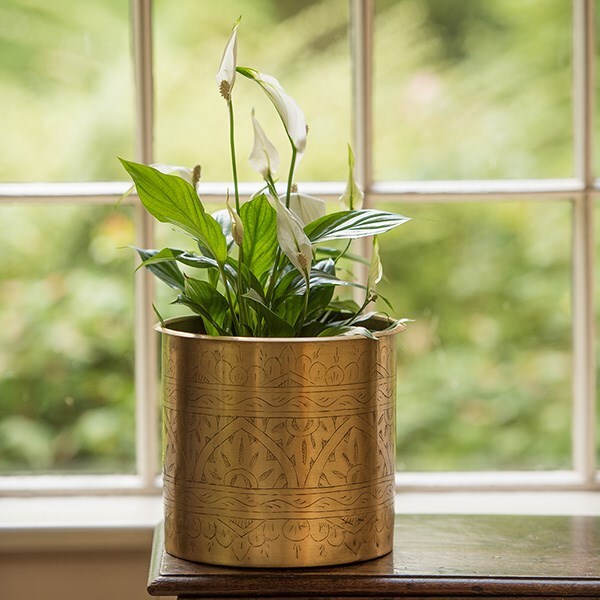 Items within this collection