RHS Collections
Vriesea 'Astrid' - flaming sword & pot cover combination
Position: bright but indirect light
Soil: good potting compost
Rate of growth: average
Flowering period: spring or autumn
Hardiness: tender (indoors only)
Current height: approximately 40cm (including pot)
Pot covers: comes with a 14cm pot cover.




Home care:These plants like a constant warm temperature minimum of 15 °C/59 °F. As they feed through the leaves, mist the leaves regularly throughout the summer. Most importantly don't overwater, let the soil dry out between watering.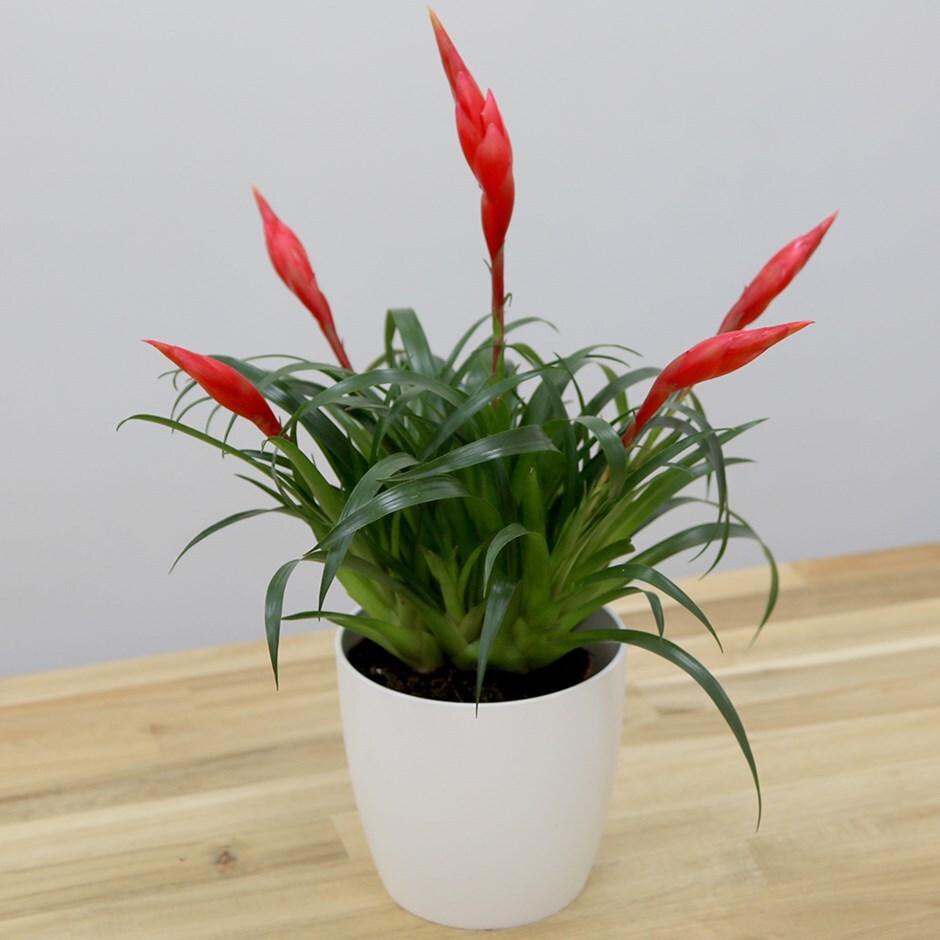 Items within this collection