RHS Collections
Asparagus setaceus - asparagus fern plumosus & pot cover combination
Position: bright, indirect light
Soil: good potting compost
Rate of growth: average
Hardiness: tender (indoors only)
Current height: approximately 30cm (including pot)
Pot covers: includes a 14 cm dark blue glazed pot

Often (incorrectly) referred to as a fern, this is an elegant indoor plant, with slender stems and near horizontal spreading frond-like branches. Initially bushy, the stems become more tendril-like as the plant matures, and it is then that you can see that it is actually a twining climber. Please note that the pot in the photograph is not supplied with the plant (which is sent out in a black plastic pot). They do however make excellent potted plants, and if you wish to pot yours up, we do have a wide range of pots on our website to choose from.


Home care: Water regularly in the growing season - less in winter and in areas of low humidity, mist the leaves with water on a regular basis, or place the pot on pebbles in a tray filled with water. Maintain temperatures above 10°C in winter and avoid summer temperatures above 25°C. Repot in spring when the plant becomes root-bound.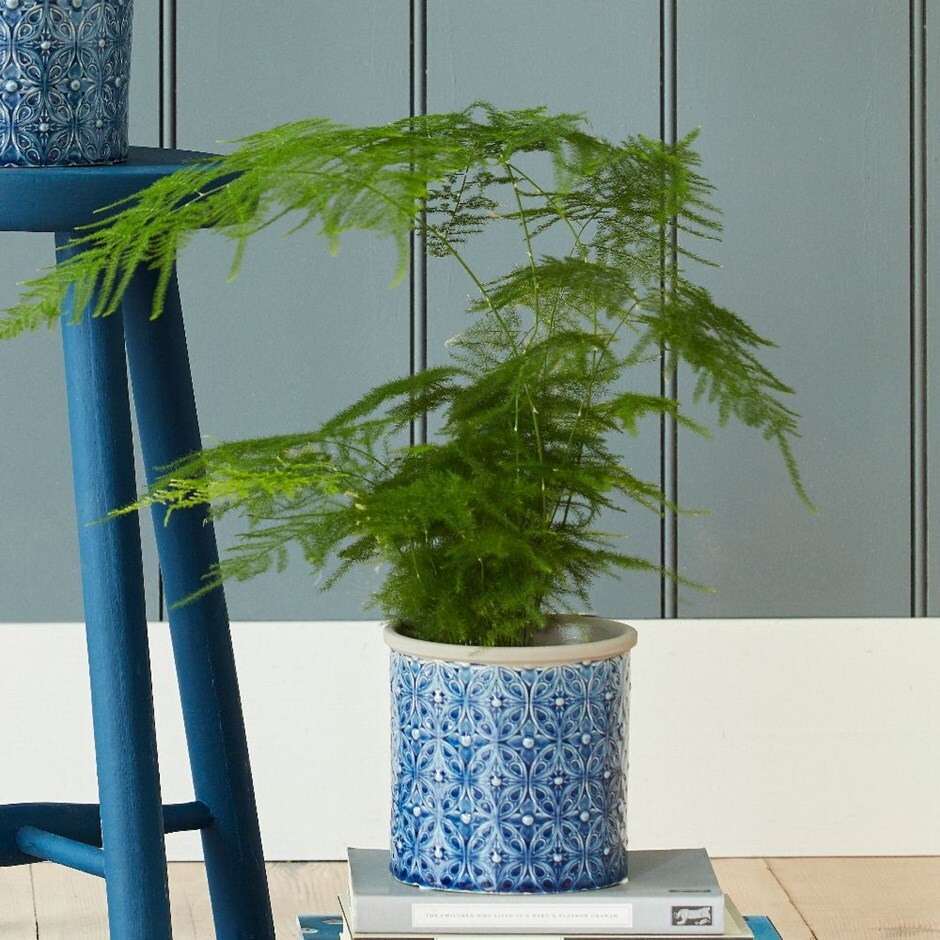 Items within this collection