RHS Collections
Kitchen garden terracotta pot & species pelargoniums
Position: full sun or partial shade
Soil: fertile, well-drained soil
Rate of growth: fast growing
Flowering period: May to November
Hardiness: tender

Sumptuous magenta flowers that look near black in certain lights contrast delightfully with the scalloped, velvety, grey foliage that looks great even when there are no flowers. Traditionally sought after for its medicinal properties, this South African native is still used in cold and flu medicines today.

In this combination, we've paired up three 9cm pots with our kitchen garden terracotta planter (Ø48cm x H37cm) ready for you to create a containerised display.


Garden care: Pot up your pelargoniums, but only place them outside after the risk of frost has passed. Remove the spent flowers as they fade, and keep them well fed using a dilute solution of a high-potash liquid fertiliser (Tomorite is ideal) at regular intervals. If you want to keep them over the winter, move them to a frost-free environment and avoid overwatering during the colder months.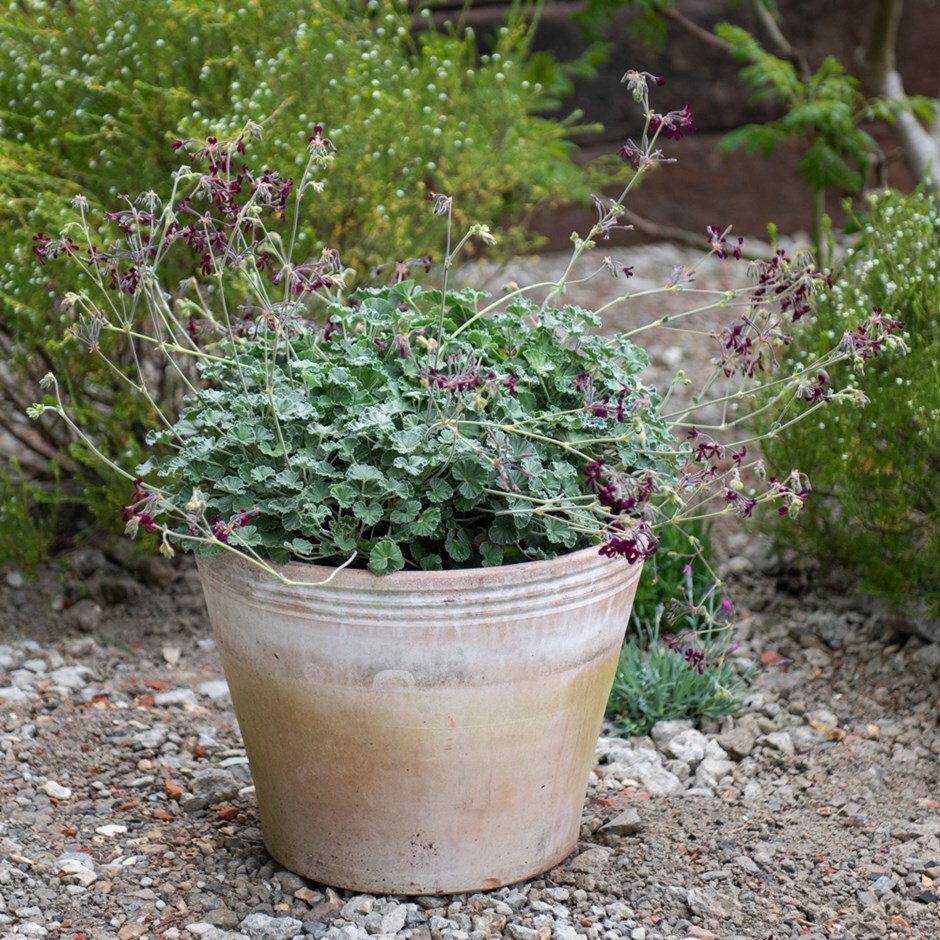 Availability: Unavailable
Please note some items are unavailable
Items within this collection