RHS Collections
Peperomia - bottle garden / terrarium plant & pot cover combination
Position: bright but indirect light
Soil: good potting compost
Rate of growth: average
Hardiness: tender (indoors only)
Current height: approximately 11cm (including pot)
Pot cover: includes a 7cm pot cover

Compact and slow growing, peperomias make ideal candidates for terrariums and bottle gardens where space is limited. In the wild they are found colonising the floors of tropical rainforests - or nestling into the crooks of tree branches further up into the canopy. With our bottle garden plants, they may vary slightly from the photograph due to seasonal availability.


Home care: Keep it in a semi-shaded or bright spot with protection from direct sun and water regularly in summer - allowing the compost to get reasonably dry before repeating the process. Water sparingly in winter. Maintain temperatures above 10°C in winter.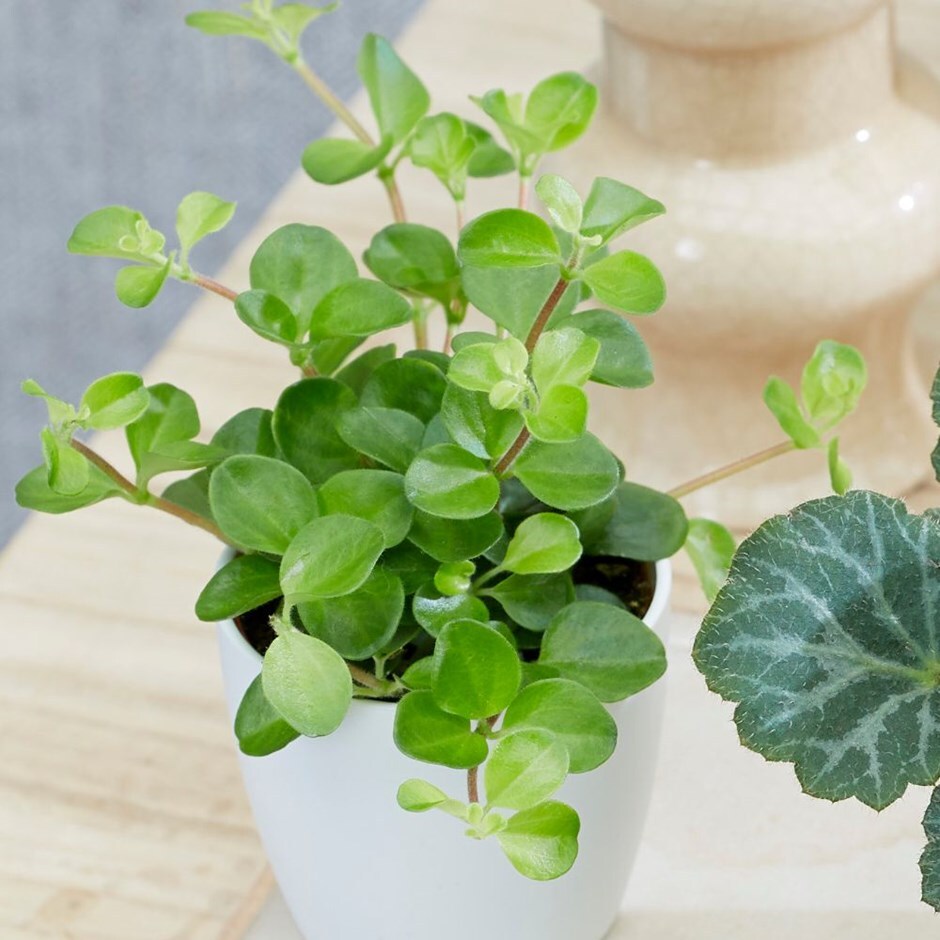 Availability: in stock (shipped within 2-4 working days)