RHS Collections
Planter in lattice basket surround & purple top
Position: full sun
Soil: moderately fertile, moist, well-drained soil
Rate of growth: average to fast-growing
Flowering period: June to September
Hardiness: borderline hardy (will need protection in winter in colder areas)

Tightly packed clusters of lilac-purple flowers on tall, stiff, branching stems from June to September. This stylish perennial has been enjoying a resurgence of interest in recent years. Ideal for a sheltered, sunny spot, it will help sustain bees and butterflies well into autumn with its tall wiry stems of purple flowers.

The plant is supplied with our metal planter and lattice surround, which will provide plenty of support for the stems and allow you to enjoy it in any small space.


Garden care: In cold conditions Verbena bonariensis can suffer dieback if cut back in autumn, so it's best to leave the plant until spring and cut back the old growth when you see the new shoots emerging at the base. Also it's a good idea to mulch around the base of the plant with a deep, dry mulch in winter to help protect the plant.
Measurements:
Lattice support - Ø38cm x H56cm
Pot - Ø31cm x H35cm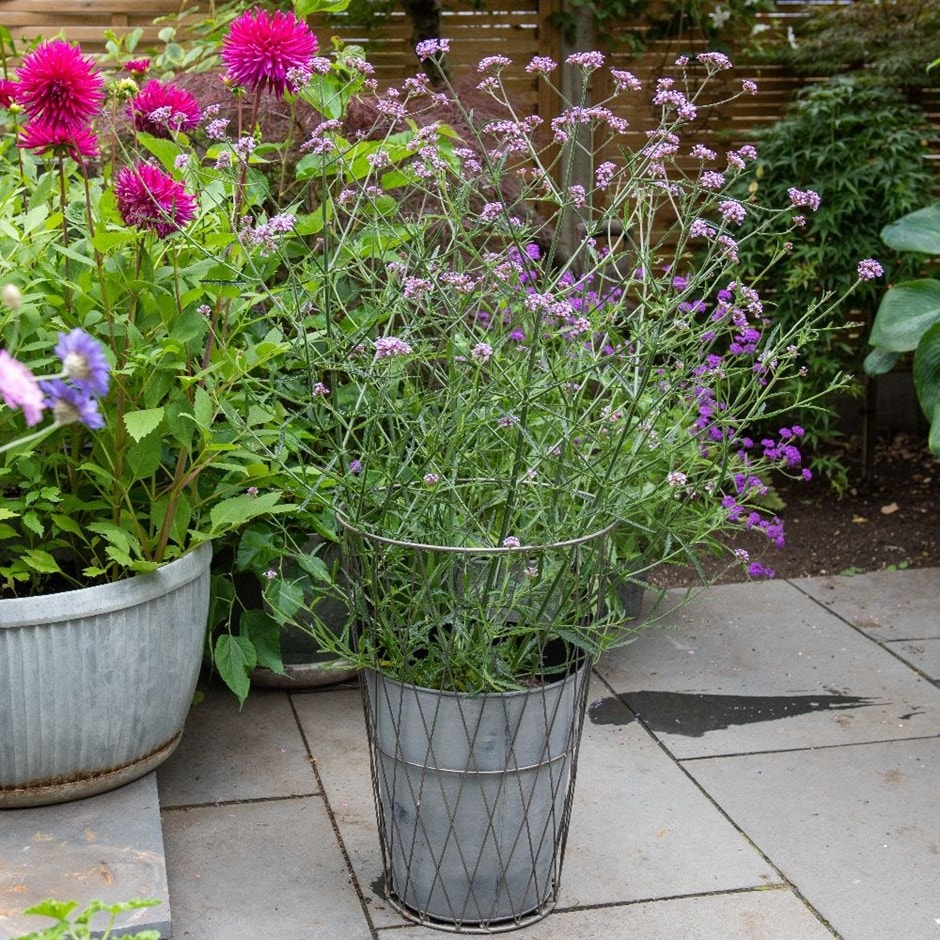 Availability: in stock (shipped in 3-5 working days)
Items within this collection