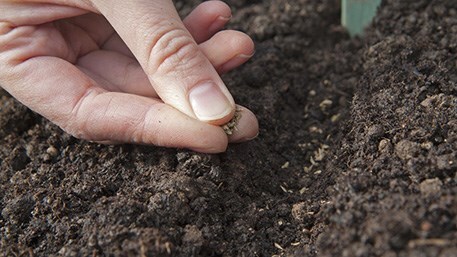 Direct-sow carrot cultivars, such as 'Chantenay', for autumn and winter harvesting.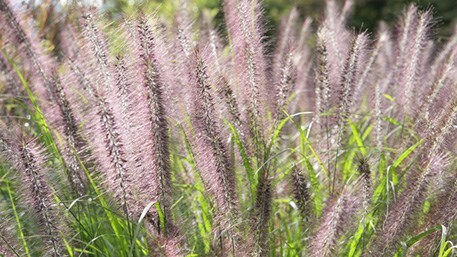 Plant warm-season grasses such as Pennisetum and Panicum to give them plenty of time to establish before winter.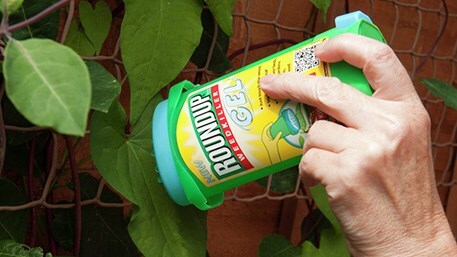 Treat bindweed, ground elder and similarly invasive weeds growing among other plants by applying a glyphosate gel to their leaves.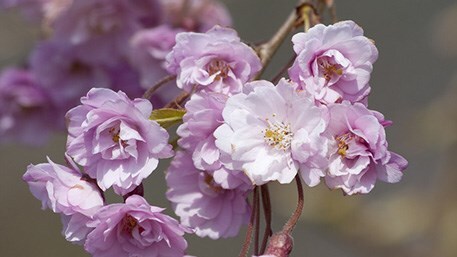 Prune ornamental cherry trees after flowers have faded. Keep pruning cuts to a minimum as cuts do not heal well and call allow in diseases – canker, for example.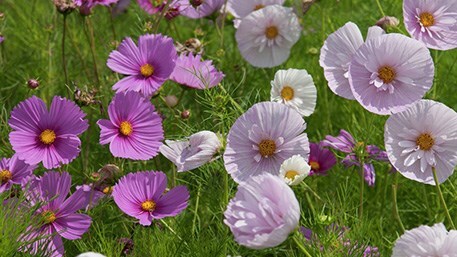 There is still time to sow quick-germinating annuals such as Cosmos for late flowers lasting well into autumn.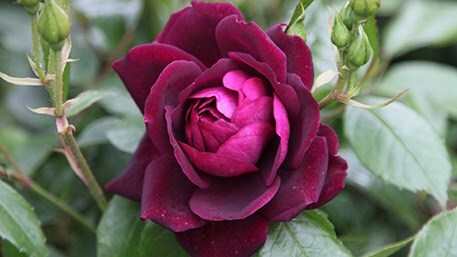 Feed roses with a proprietary rose fertiliser to support flowering and growth for the rest of the season.
Kitchen garden
Sow Florence fennel, the plants are less likely to bolt than those sown earlier.
Plant out leeks into permanent positions when they are pencil-thick.
Sow dwarf French beans such as Kenyan Bean 'Safari' AGM; they are more tolerant of missing a day's harvesting than climbing varieties.
Put straw around strawberry plants to prevent rain splash and encourage ripening.
Water potato plants well to encourage good-sized tubers and reduce problems such as scab.
Ornamental Gardens
Sow winter bedding such as violas, primulas and wallflowers.
After flowering, cut back oriental poppies and pulmonarias to ground level for a fresh rosette of foliage.
Divide spring-flowering bulbs and pot up small offsets to grow on for two years.
Remove reverted shoots from variegated Eleagnus and Euonymus.
Trim box; frosts are passed and sun scorch is not likely in early summer.
Dry off spring bulbs to be stored, in a sunny, dry place until the foliage shrivels. Store in nets in a rodent-free position.
Glasshouse and indoor plants
Feed tomatoes with a high potassium fertiliser.
Keep temperatures down when possible by ensuring ventilation is at the maximum.
Citrus plants can be hardened off and placed outside in a sunny position.
Damp down greenhouse floor to increase humidity; this discourages red spider mite.
Sowing quick-germinating annual cosmos for later flowers lasting until autumn.
Pest and Disease Watch
If allium leaf-mining fly or leek moth is troublesome, protect with insect mesh when planting out.
Lacy foliage on Viburnum tinus and V. opulus indicates Viburnum beetle damage. Best long-term control is planting with alternative.
Control aphids with plant oil-based contact insecticides and treat affected plants regularly.
Treat tomatoes with yellow-veined lower leaves with Epsom salts to correct magnesium deficiency.
Biological controls for slugs work well in warm, moist conditions.
Lawns
Mow lawns once a week, but avoid cutting very low in dry spells.
Aerate lawns that receive hard wear.
Water newly sown or turfed lawns, but avoid watering established swards – they will recover.
To green-up lawns in damp weather, apply chicken manure pellets as a useful organic pick-me-up.