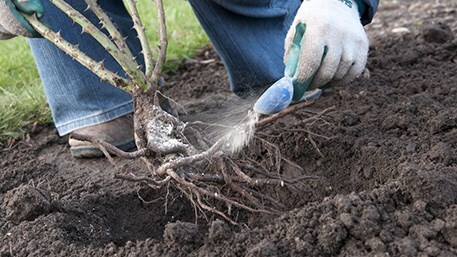 Plant roses now: new-season stock is now available (photo shows adding mycorrhizal fungi)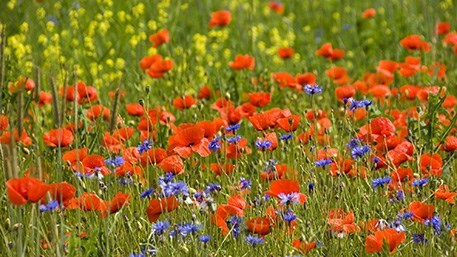 Sow hardy annuals such as poppies and Ammi majus outside. Harden off hardy annuals already sown under glass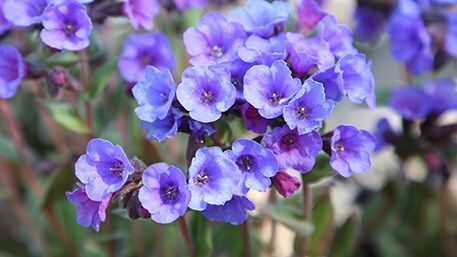 Introduce new colour with pot-grown Anemone nemorosa, Primula vulgaris and Pulmonaria 'Blue Ensign', for example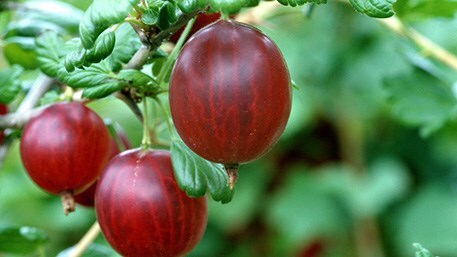 Prune gooseberries, and red- and white currants. Remove dead wood then spur-prune all sideshots back to one to three buds from the base. Shorten branch tips by one quarter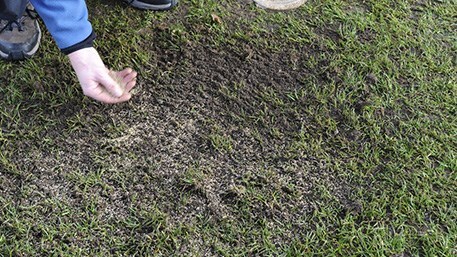 Repair damage to lawns caused by pests, diseases or mechanical damage with new pieces of turf, or by overseeding patches showing poor, sparse growth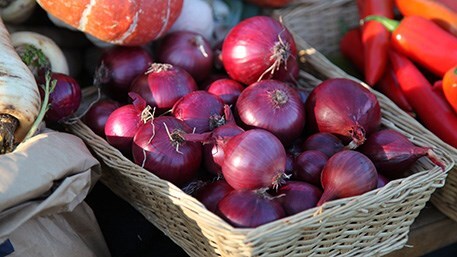 Direct-plant shallots and onion sets 10cm (4in) apart, in rows 30cm (12in) apart. Leave tops just showing
Kitchen garden
Harvest the last of winter crops and compost any (undiseased) debris
Germinate aubergines, cucumbers, tomatoes, peppers and chillies indoors at 21°c (70°f), in a heated propagator
In the milder regions start planting early potatoes. Protect the growth from frost.
Protect young seedling with fleece or cloches during cold nights.
Plant asparagus crowns in well prepared beds enriched with organic matter on ridges within trenches.
Ornamental Gardens
Cut down any remaining growth of perennials and grasses left over winter, taking care not to damage new shoots
Divide summer-flowering perennials such as Astrantia, Hemerocallis and Hosta as new growth begins
Do not mulch with spent mushroom compost around acid loving plants such as rhododendrons and camellias as it contains lime.
Move evergreen shrubs and plant evergreen hedging plants such as yew and holly.
For wildflowers on cultivated, fertile soils sow cornfield type annual seed mixes.
If grown for a foliage effect or to control growth, pollard trees such as Paulownia and Catalpa.
Shorten stems of Buddleja davidii to within two to three pairs of healthy buds.
Glasshouse and indoor plants
Keep greenhouse and conservatory glass clean so seedlings get the maximum amount of light
Continue to ventilate when weather permits, to reduce disease spread
To get a head start pot up cannas, dahlias and begonias
Pest and Disease Watch
Where rose blackspot is a problem, when pruning remove shoots showing black spot scabs or lesions in the spring and spray the bushes with a suitable fungicide immediately after pruning
Protect new growth of vulnerable perennials and germinating vegetable seedlings from slug and snail damage
Considering growing mangetouts where pea moth is troublesome.
Lawn
Start mowing lawns provided that the ground is not too wet gradually reducing mowing height.
Finish laying turf before the weather turns warm and dry
Wildlife
Continue feeding birds as natural food can be scarce
Clean nesting boxes