RHS monthly offers
More offers
ASPARAGUS COLLECTION
MULTI-BUY - BUY 2 COLLECTIONS (30 CROWNS IN TOTAL) FOR £30 AND SAVE £18
The tender young spears of this delicious vegetable can be harvested from April to June. Plant into a sunny, well-prepared bed with freely draining, nutrient-rich soil, and for stronger plants, resist cutting them in their first year. Supplied as crowns.
Consists of: Asparagus 'Guelph Millennium', Asparagus 'Mondeo', Asparagus 'Pacific 2000'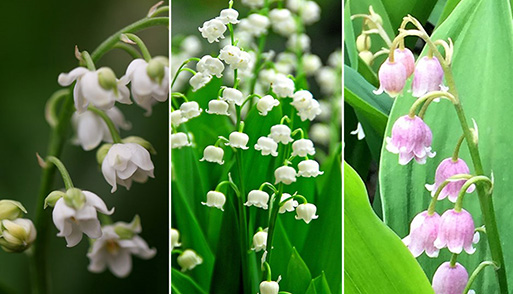 CONVALLARIA COLLECTION
MULTI-BUY - BUY 3 COLLECTIONS (9 OF EACH) FOR £29.98 AND SAVE £14.99
Lily-of-the-valley are best-loved for their highly fragrant flowers, which appear in late spring and early summer. Happiest in a partially shaded position with reliably moist soil, they will slowly spread to form a generous clump. Supplied as bare root plants.
Consists of: Convallaria Majalis, Convallaria Majalis 'Prolificans', Convallaria Majalis 'Rosea'